Business Development Specialist
We are seeking a resourceful Business Development Specialist to expand our business and improve our branding initiatives. As a Business Development Specialist, your duties will include establishing networks with industry specialists, maintaining valued customer relationships, and negotiating deals.
To be successful in this role, you should demonstrate extensive experience in business development strategies and marketing. Accomplished Business Development Specialists are experts in identifying and capitalizing on business opportunities.
Contacting potential clients to establish rapport and arrange meetings.
Planning and overseeing new marketing initiatives.
Researching organizations and individuals to find new opportunities.
Increasing the value of current customers while attracting new ones.
Finding and developing new markets and improving sales.
Attending conferences, meetings, and industry events.
Developing quotes and proposals for clients.
Developing goals for the development team and business growth and ensuring they are met.
Training personnel and helping team members develop their skills.
Bachelor's Degree in Business Development or Marketing, or similar.
Master of Business Administration Degree (MBA) preferred.
Previous experience as a Business Development Specialist in a related industry.
Must be fluent in Somali, English and Arabic.
Advanced knowledge of business development, marketing strategies, and brand expansion.
Experience in identifying profitable business opportunities and potential clients.
Exceptional ability to analyze market trends and competitor behavior.
Ability to maintain strong client relationships and establish industry partnerships.
Competency in negotiating and closing business deals.
Ability to advise on possible joint ventures, mergers, and acquisitions.
Exceptional interpersonal and communication skills.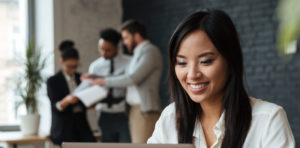 Hargeisa, Maroodi Jeex, Somaliland